Gravity Forms – Commercial WordPress Forms
Create powerful, customized WordPress forms. A must-have plugin for turning an out-of-the-box WordPress site into a truly professional one. User-friendly drag and drop interface lets you build forms for virtually anything.
You can use the Forms for a lot more than just a contact form. This item will give you a Business Package. For extended functionality you can use any of the following modules. Please open a support ticket and request the ones you need after the purchase.
Active Campaign Extension
Agile CRM Extension
Authorizenet Extension
AWeber Extension
Batchbook Extension
Breeze Extension
Campaign Monitor Extension
Campfire Extension
Capsule CRM Extension
CleverReach Extension
Coupons Extension
Dropbox Extension
Emma Extension
Freshbooks Extension
GetResponse Extension
Help Scout Extension
Highrise Extension
HipChat Extension
iContact Extension
Mad Mimi Extension
Mailchimp Extension
Partial Entries Extension
Paypal Payments Pro Extension
Paypal Payments Standard Extension
Paypal Pro Extension
Polls Extension
Quiz Extension
Signature Extension
Slack Extension
Stripe Extension
Survey Extension
Trello Extension
Twilio Extension
UserRegistration Extension
Zapier Extension
ZohoCRM Extension
The plugin will offer you full functionality, as all items on the EffectIO website.
Create stunning forms for your site by using Gravity Forms, may it be a simple or more complex one. You can create powerful functional forms for your users using this WordPress plugin. Due to its simple interface, you can customize your contact form as you wish. This is the only contact form plugin that you will need.
There are many plugins for WordPress for the exact same purpose. Yet this one allows you to do whatever you want. Its advanced features cannot be denied.
The benefits of using Gravity Forms
You can create more than one amazing and customized custom form.
This wordpress plugin works for e-commerces, too.
Your wordpress website site really needs a professional form builder.
You can benefit from advanced forms, which your users will definitely adore.
How to use Gravity Forms
As almost every premium plugin or theme, Gravity Forms requires a license key. However, with EffectIO, all you have to do is to install our special plugin & activate it in your WordPress dashboard so that all the other plugins you install are functional. 
Download the Gravity Forms plugin from our website and go to Plugins-> Add New. Install and activate it. 

Then you will see in the left part of your screen, in the left (dark) menu that it is there, under the "Forms" name:
Let's go and create a brand new form: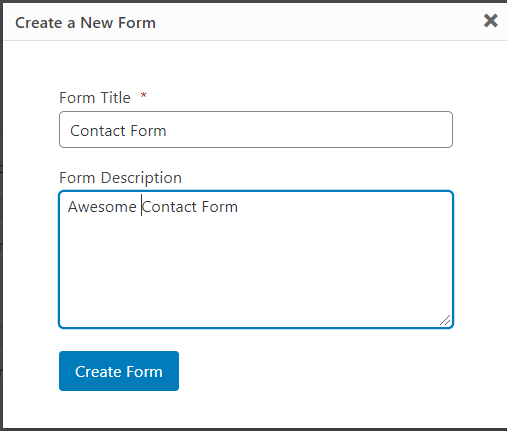 You can definitely go and write whatever you want. Try to personalize it as much as possible in order for you to be able to remember its purpose later.
After completing this, you will see in the right screen 4 options: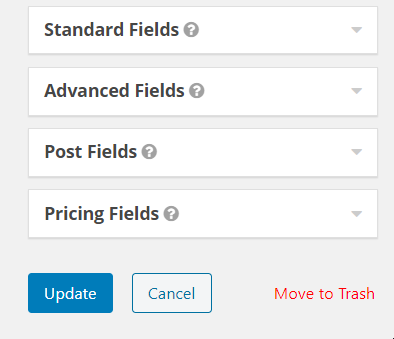 If you click on "Standard Fields", the classical fields will show up: 
From there, you can choose which ones best suit your purpose. For example, if you want to enter a custom HTML code, you can do so by choosing the specific field. You can even break your customers' journey on the form field into pages, as many as you want them. However, for a better user experience, we'd recommend you only putting a maximum of 3 pages. 
The other part of the form editor is the "Advanced Fields". From there, you have a multitude of options: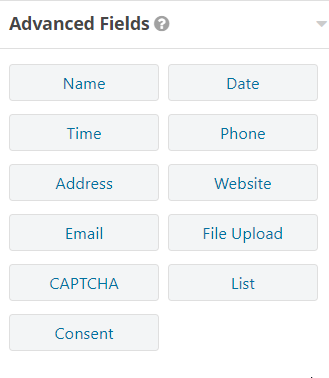 You can choose from any of them. If for example you want someone to type in the website they're working on but they enter a name, this would be impossible to do. 
You can also make all the fields required.
The best is yet to come. If you want to use Gravity Forms as a contact form for Woocommerce, you have the following options, where users can complete the details: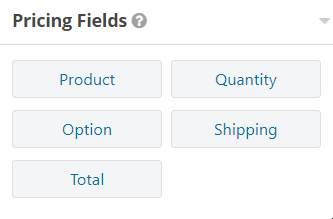 All that you have to do is to click on the desired fields and all of them will appear on the left side. It's that simple to use Gravity Forms! 
Notifications
You can set the notifications form from the panel. If you hover over the Admin Notifications, there will appear 3 settings: Duplicate, Edit and Delete.

In the case that you want to edit it, you can, by simply changing the notifications label.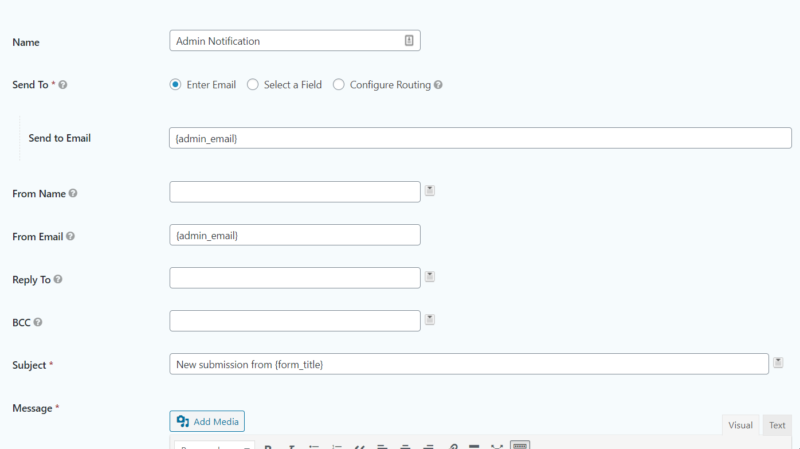 Leads made easy with Gravity Forms
Leads are an important part of any business. They are the very first aim of an organization that offers services. The truth is that nobody is going to know if your services are great if your site looks badly or if the contact information/ contact form plugin isn't good enough. That's why you really need to raise your standards when it comes to the contact page. With this plugin, however, nothing seems impossible anymore and the contact form will look amazing. Furthermore, the forms submissions will come to you as soon as possible, without any delay.
If you think that these options simply aren't enough for you, you should check the Gravity Forms Addons, which will surely be the ones for you.
To sum up
In conclusion, Gravity Forms plugin is a complete solution to any site, no matter how complex it is. May you use it for a site which presents your services, or for an ecommerce site, it is always a good idea to have this professional plugin. Simply download it from your EffectIO dashboard and activate the plugin, then create amazing contact forms!