Find Out More About Store Credit?
WooCommerce Store Credit enables you to produce shop credit coupons that allow customers to create several acquisitions until the total value given is exhausted or the coupons life finishes.
Moreover, you can generate a credit system based on coupons in your WooCommerce shop. Also, the credit system consists of an useful utility for producing and emailing a credit discount to a client by entering their email address and the quantity.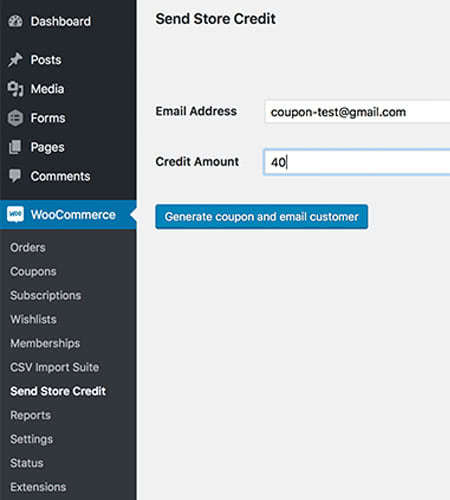 Generate and Email Coupon
Send Store Credit to a specific customer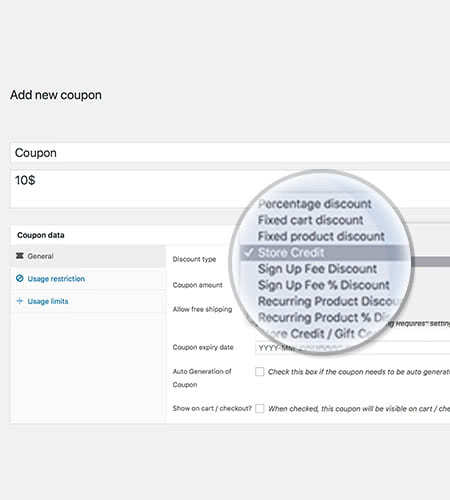 Adding a new Coupon
Select the Store Credit in the dropdown next to Discount Type
Configure The WooCommerce Store Credit Flow
For instance, a $50 shop credit coupon utilized at checkout for a $30 purchase will permit for a future purchase of $20 or until the total value ends or is exhausted. As a result, clients can also purchase items worth more than the leftover shop credit and pay the difference at checkout.
Settings And Configuration
Steps In Order to Create a Store Credit Coupon:
First, you go to WooCommerce > Coupons > Add Coupon.
Afterwards, you choose Store Credit in the dropdown following the Discount Type. 
Then, all you have to do is to select Publish and you are all set up.
Steps That You Have To Take In Order To Send Store Credit To a Specific User:
At the beginning, go to WooCommerce > Send Store Credit.
Then, you enter the Email Address of the client you want to give store credit to. After that, you enter the Credit Amount you would like to offer.
In the end, you option for "Generate coupon and email customer" and this is all you have to do.