What is WooCommerce Mix and Match Products?
Did your customers ever have problems with creating their own custom product assortments from a group of variable products? WooCommerce Mix and Match Products is the perfect tool for grouping and selecting specific products that your customers want to acquire. More than this, the client configures the items if they select a quantity of each product that is available in the assortment.
WooCommerce Mix and Match Products Key Features
Inventory Management
Items in the Mix and Match assortment are inventory-managed, just like standalone sales. The Mix and Match product container can be stock-managed, too.
Customizable Templates
Once you set up an item, it visually appears similar to a grouped product. Clients see a list of all available products and they can make their assortment in any configuration.
Flexible Contents
This feature allows you to choose as many items as you want to be available in any Mix and Match combination.
Flexible Pricing
Mix and Match varieties can have a static price or they can have a price per item and totaled.
Flexible Shipping
Shipping together is available for the products in one package. The products can also be separately or not shipped at all.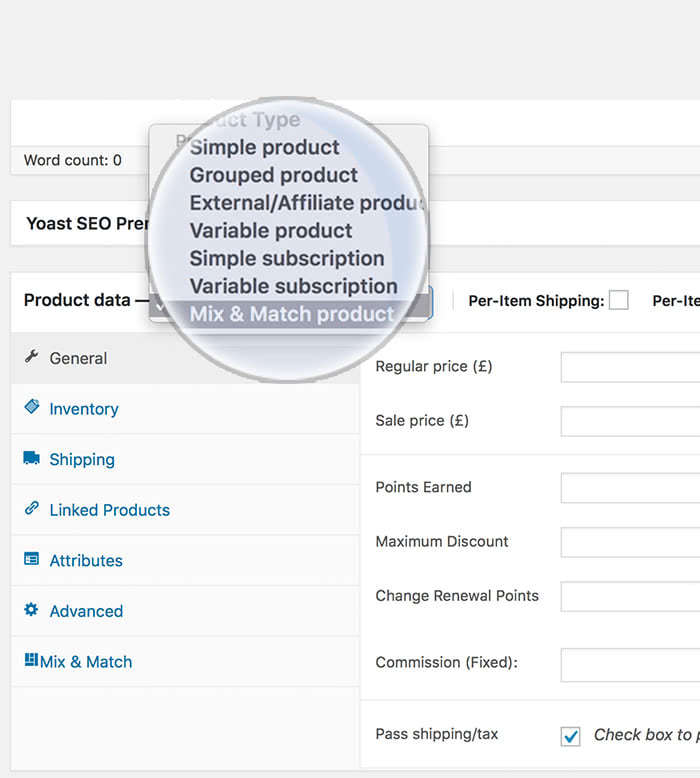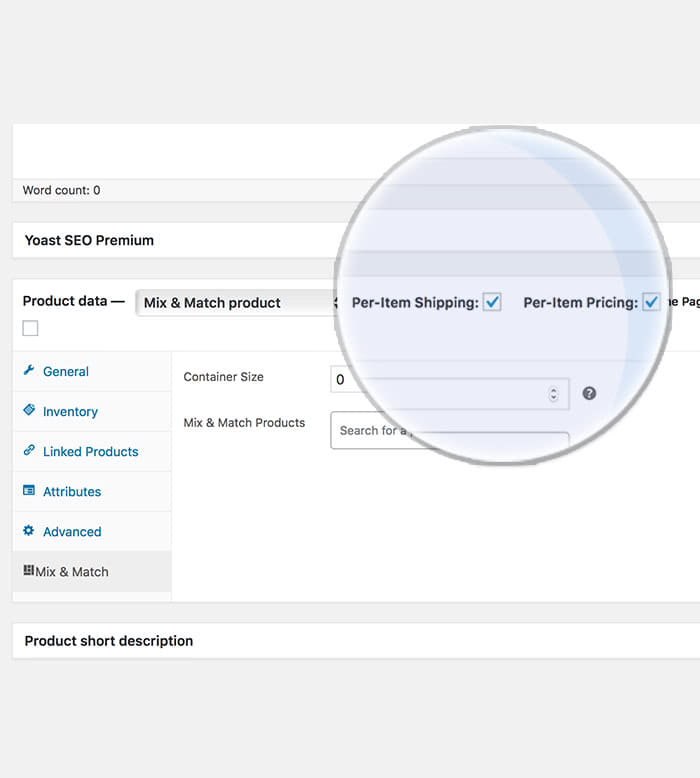 Felxible Pricing & Shipping
See What's In It For You
A marketing tool
If you want to sell a group of similar products you can add them in a Mix and Match assortment. Also, you can use it to increase customer interest if you offer your clients items at a discount.
A tool for configurable products
You can use it as a tool to create configurable products if you want to sell items that consists of multiple parts. An example is a box of a dozen cakes or a six-pack of juice.